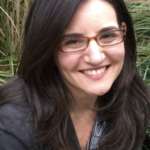 "Why are you a member of a synagogue?"
It's a different question than "Why do you join a synagogue," right? Most people – and I am generalizing here – join a synagogue in order to receive something from it: education for a child, a B'nei Mitzvah, a wedding, funeral, or other lifecycle event, or sometimes, simply to find a place in which they can study, pray, and learn about themselves and their people. These are all good reasons to join.
If someone joins for a finite reason, most often, they leave after that reason has come to completion. The synagogue, for all its efforts, attempts, during their time there, to reveal that the synagogue can offer so much more than just what that specific member joined for. If you joined for a child to become B'nei Mitzvah, we will attempt to show you that there are events and programs here that you might enjoy as well. Once you are involved and see how wonderful it is to be a part of our community, we hope that you will choose to continue your membership long after the B'nei Mitzvah is over.
I do believe in all that the synagogue has to offer its members. However, that is not solely why I think anyone should be a part of our synagogue community. I'm not sure how many people know that a synagogue is a non-profit institution. Now, when most people think of a non-profit, they consider it a charitable organization usually worth donating to. But I've heard time and time again that the synagogue is a business like a gym or club and that its members want to receive something worth the money they are putting into it. The synagogue is not a gym and I am not a trainer. Sure, we may flex our mitzvah muscles and I may prepare people for certain life cycle events, and for certain, the High Holy Days seem like a marathon at times! But the big difference is that we are not a fee-for-service organization. We are a charitable non-profit institution. So what do we do to that end?
Please allow me to show you.
Multiple times each year, we make over 1,000 peanut butter and jelly sandwiches to donate to the Interfaith Nutrition Network. During the pandemic, congregants who were able, shopped for people who couldn't leave their homes. We arranged for lunch to be delivered and gifted to the doctors and nurses in the ER and COVID Ward at Syosset Hospital. We provided lunches and dinners to each of the Northwell Testing and Urgent care centers in both Syosset and Plainview for all their doctors, nurses, and staff. For an organization called "Neighbors helping neighbors" we sent over 1,000 diapers to those in need in Wyandanch. Every Sunday in May, we held a no contact, drop off food drive where we collected over 2000 pounds of food to donate to Island Harvest. Simultaneously for those who couldn't go out and shop for food to donate, we collected over $6,000 of donations to distribute to various hunger relief organizations. We sent meals to the 2nd Precinct Police department to thank them for their efforts during the Pandemic as well. By November of that year, we had donated the food we collected from our High Holy Day food drive as well as winter coats to donate them to Long Island Cares. And that was all in 2020 during the breakout of COVID. In the beginning of 2021, our congregation purchased food, toiletries, cleaning products, diapers, formula and baby supplies during a nationwide shortage to many programs including, Neighbors helping Neighbors, The Interfaith Nutrition Network, Long Island Cares Harry Chapin Food Bank, Island Harvest, Baby Essentials of Long Island and the People's Pantry of Oyster Bay. Twice in 2021 we donated Kosher food to the food bank of our local Mid Island Y JCC. We packed and donated 100 bags of paper goods and personal care items to the Hatzilu Kosher Food pantry at the Sid Jacobson JCC as well. We support Veterans with donations to the VA hospital of Northport. And we donate many necessary goods as well as snacks and treats to the children staying at "Broken but not destroyed" family shelter in Franklin Square. Through a contactless book drive we donated hundreds of books to "Book Fairies." And every year we assemble over 400 complete Thanksgiving dinners to shelters and individual homes on Long Island. In 2021, our Mitzvah committee also anonymously adopted a toddler boy and purchased clothes and toys that he had specifically requested for the holidays. While hosting a free drive through COVID testing site, we also collected coats to be donated. When the war in Ukraine began in 2022, we held a supply drive to send much needed goods to those suffering the atrocities of war. It was picked up by News 12 and people from all over Long Island showed up with clothing, toiletries, and medical supplies. In April we hosted a Mitzvah Day where congregants came to the synagogue and made sandwiches to donate, packed non-perishable food, sorted clothing and toiletries, stuffed and decorated teddy bears and made blankets for children in the hospital, cooked and delivered meals, and so much more. In 2023, in addition to everything else we do annually, we purchased and sent medical supplies for immediate transport to Turkey to assist with the horrific earthquakes that occurred there.
Believe it or not, this is not an exhaustive list of what our synagogue does to help the community around us. And we will do more every year, because it is imperative as Jews, that we help to heal our world. It is a Jewish obligation to feed the hungry, to care for the orphan, and to supply to the needy. It is a commandment to care for our world and our fellow human beings. Whether or not, the specific holiday programs, social events, or religious rituals that our synagogue provides you as a member, speak to you, the work that we do as a synagogue, of which you are – or at least can be – a part of, should speak to us all.
I don't know the reason why everyone joined North Shore Synagogue. I am so happy that you are here and I am honored to serve you and be your rabbi. And, in addition to walking with you through all your life cycle events – both sad and joyful – I am truly inspired by the work we do as a Jewish non-profit. We cannot do any of the work above without your support, both physically and monetarily. I hope that this small tidbit of what NSS does inspires you as it does me and you will throw your support – in any way you can – in continuing this vital Jewish work of repairing the brokenness in our world.