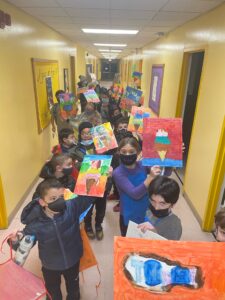 Our beautiful sanctuary. Our incredible clergy. Our engaging religious school. Fun family programs. A focus on helping others. Our warm community.  Take advantage of everything that North Shore Synagogue has to offer your family!
Get the best Jewish education on Long Island's North Shore! Our creative and engaging one-day-a-week Religious School program will prepare your child for their Bar or Bat Mitzvah and give them a life-long love of Judaism. We have multiple options for membership that will work for you.
Take advantage of what North Shore Synagogue has for you: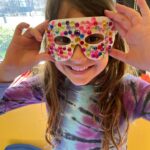 Contact Jacquelynn Golub at 516-921-2282 ext 100 or by email for more details
Membership Options
We offer two types of membership for families with children in Religious School (grades 3 to 7): 
Full Membership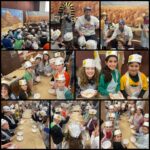 Full membership includes all of the benefits of membership and being part of the North Shore Synagogue community like access to our wonderful clergy for lifecycle events, High Holy Day tickets, reduced Religious School tuition, reduced fees to NSS events and more. Plus your full membership helps support North Shore Synagogue ability to sustain our thriving community and act as a hub for Judaism on Long Island.
New full members received 50% off their first year of membership. If you join when your oldest child is in 3rd grade for the 2023/24 school year, receive 50% off your first year, 50% off your second year and 25% off your third year. If you join in 2023/24 when your oldest child is in 4th grade, receive 50% off your first year and 25% off your second year.
Religious School Membership
Religious School-only membership includes access to our incredible Religious School including one-on-one tutoring preparation for your child's Bar or Bat Mitzvah, and our clergy officiate at your child's Bar or Bat Mitzvah in our beautiful sanctuary. Your dues and tuition are fixed while you are continuously in this program. RS-Only Membership does not include High Holy Day tickets or access to the clergy for lifecycle events like funerals (although we're pleased to offer baby-namings at our Friday night Shabbat services!)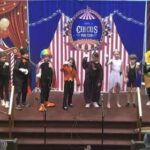 Note that these are summaries of the membership options for 2023-24. Please contact us for more details and pricing,
All Memberships
One-day-a-week religious school program

Flexible class schedule, multiple days offered

One-on-one Bar Mitzvah and Bat Mitzvah training and preparation with tutors, and with our cantor and/or rabbi

Beautiful sanctuary

Beautifully renovated ballroom available through our caterers, The Standard at North Shore Synagogue

Warm, welcoming clergy and congregation

Youth Group membership included in Religious School fees

Fun family and musical Shabbat services, children's High Holy Day services, Chanukah and other holiday events, Purim Carnival, Mitzvah and Social Action activities and much, much more!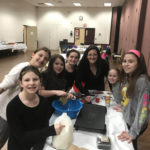 North Shore Synagogue is a Reform Jewish congregation with a long tradition of excellence in Jewish education.
Call today for more information!
Contact Jacquelynn Golub at 516-921-2282 ext 100 or by email for more details