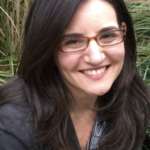 Summer is upon us and much is changing. No longer is there the familiar morning ritual of getting the kids ready for school. (Now it's camp.) No longer do we complain about the cold frigid air and turn on the heat. (Now we complain about the heat and turn on the air.) No longer do we search for the warmest long-sleeve shirt (Now it's the most breathable fabric.)
My point with all these parenthetical statements (in case you hadn't noticed them) is that change is constant and, while different, is not bad at all. Actually, change can also be a moment of clarity and of incredible potential to propel us forward into a glorious future.
We at North Shore Synagogue are in a moment of change as well. Cantor Cotler and Rabbi Maimin have moved on to different areas of their careers and we wish them well. And while we will miss them, we now have the opportunity to welcome two new and amazing people to our North Shore Synagogue family.
Our new Cantor comes to us from Roslyn where she grew up at Temple Judea in Manhasset. Cantor Mariel Ashkenazy has both a voice that sounds like a ministering angel and the closeness of sitting on the floor when singing with and teaching our Nursery School children. She even brought along her pet dinosaur to help them celebrate shabbat! Cantor Ashkenazy brings with her a pastoral maturity far beyond her years and an ability to lead services with both formality and a laid back candor of a close friend. Cantor Ashkenazy is thrilled to be remaining home on Long Island and joining our North Shore Synagogue family.
Our youth group (K-12) and our youth programming will now be run by Joanna (Joey) Falk, an experienced youth leader who has worked for the Sid Jacobson JCC in Roslyn as well as being part of NFTY in her youth and a madricha (teaching assistant) at her home synagogue during her high school years. Joey joins us as full time staff and is very excited to be a part of many, many aspects of our synagogue.
I know that you will all join me in welcoming our two new family members as we rocket to a beautiful future of camaraderie, teamwork, and the spirit of North Shore we have all come to know and love.