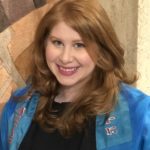 As the leaves change colors and fall to the ground, The Byrd's "Turn! Turn! Turn!" plays on loop in my head. Inspired by the text of the third chapter of Ecclesiastes, we are reminded of the ebb and flow of our universe, as well as our existence. The text also speaks to matters beyond our comprehension; the ways of nature created by God. We can try to prepare ourselves, organize, plan, etcetera, but in the end, there are simply matters over which we have no control. As we read in verse 11, "He (God) has made everything beautiful in its time. He has also set eternity in the human heart; yet no one can fathom what God has done from beginning to end."
While some may find the text of Ecclesiastes discomforting in its assertion about our lack of control, we can also view it as reassuring. There is always a balancing of nature, a give and take, and that in of itself is something we can rely on. I believe Pete Seeger captured this essence in his interpretation of the text, as the verses of "Turn! Turn! Turn!" are punctuated are with the refrain of the same words. The words represent constant movement, but yet comfort us and ground us in their melodic predictability and repetition.
As the days grow shorter and darker, we enter into the ebb cycle of our seasons. In autumn, we gather the last of our harvests and try to make the most of it, stretching it through our times of need. Ways that are lost on most of us now, like canning and preserving food, were once so critical to our ancestors who faced food insecurity in the winter months. And while it may seem foreign to us now, it is a part of nature; we watch as birds fly south for better living and animals enter into hibernation after much preparation for sustenance in the dearth, until it is time to come out to greet the sun. We pray that we too emerge from the winter to a spring of renewal and rebirth.
This year has been difficult for most of us. Accustomed to the rhythms of our lives, we experienced a disruption to our previous ways of being and living, abrubtly confronted with uncertainty instead. As we learn from Ecclesiastes, no matter what we face now, whether it be good or less than good, it is only temporary.
In the darkness of our lives, we know that it will get better, that light will come; and I think this is where most of us find ourselves right now. Psalm 126:5 reminds us that "those who sow in tears, will reap in joy." Our time is coming.