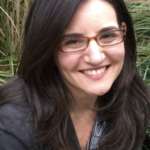 The winter holidays have, in recent years, turned into a "religious holiday competition." If Chanukah is the festival of lights, how come Christmas gets all the flashy decorations? Christmas gets cookies but at least Chanukah gets things fried in oil. Presents? Yeah, we've got that too, but we get presents for 8 nights – so there! This might be all in fun, but in reality, our world right now is rife with competition turned hatred and I, for one, have had enough. And I'm not alone. In the month of December, religious intolerance found us in a world with a deadly shooting at a Kosher grocery store in New Jersey, an executive order from the President divided Jews across the country, vandals destroyed Torah scrolls and many more ritual articles in a synagogue in Beverly Hills, Rohingya Muslims are suffering at the hands of their country of Myanmar, and a new Indian citizenship law passed that is discriminatory to Muslims. Although not in the month of December, the year of 2019 saw bigoted hatred and prejudicial killings at churches, mosques and synagogues the worldwide, and let me stress this – in OUR country too.
That is why I am so proud of my involvement in the Syosset-Woodbury-Jericho Interfaith Clergy Coalition. We are a group of faith leaders from our area who come together to share what we have in common, share opinions and support, and bring our congregants together in understanding, acceptance and love.
In that same month of December, the Interfaith Clergy coalition brought 61 teenagers (14 were from North Shore Synagogue!) of  many faiths, grades 7th-12th, together at St. Edward's The Confessor Catholic Church on Jackson Avenue in Syosset to meet each other and to learn about the Christian Holy time of Advent. Our students had a wonderful time meeting and learning about each other. The Jewish and Muslim students learned something they didn't know about Christianity and how it was similar to other "preparatory times in our own calendar." Later in the month, I was invited to speak at the Quaker school, Friends Academy in Locust Valley, along with a nondenominational pastor, a Catholic Priest, a Muslim Mufti, and a Quaker faith leader, to speak about peace and light – something we all have in common. We each taught about peace and light within our own faith tradition and noticed very quickly how similar we all are. The band and orchestra from the upper school performed as well as the choirs from both the upper school and the 2nd grade. One young student performed on a traditional Chinese instrument from the ching dynasty called a hulus, and another sang a traditional Columbian Christmas song called El Burrito Sabanero. The evening ended with me (the Rabbi), Jen (the Quaker faith leader), and Farhan (the Mufti) walking back to our cars chatting like old friends.
In a world filled with such widespread bigotry, ignorance, and unfounded hatred, it gives me hope to be involved in such wonderful and uplifting programs in our community. There is much work to be done, but like our Biblical Aaron, the brother of Moses, we must answer the call of God to be "pursuers of peace." And like our patriarch, Abraham, we must live up to God's command to "be a light." That light is within each of us. I pray that this year, we let that light shine through.