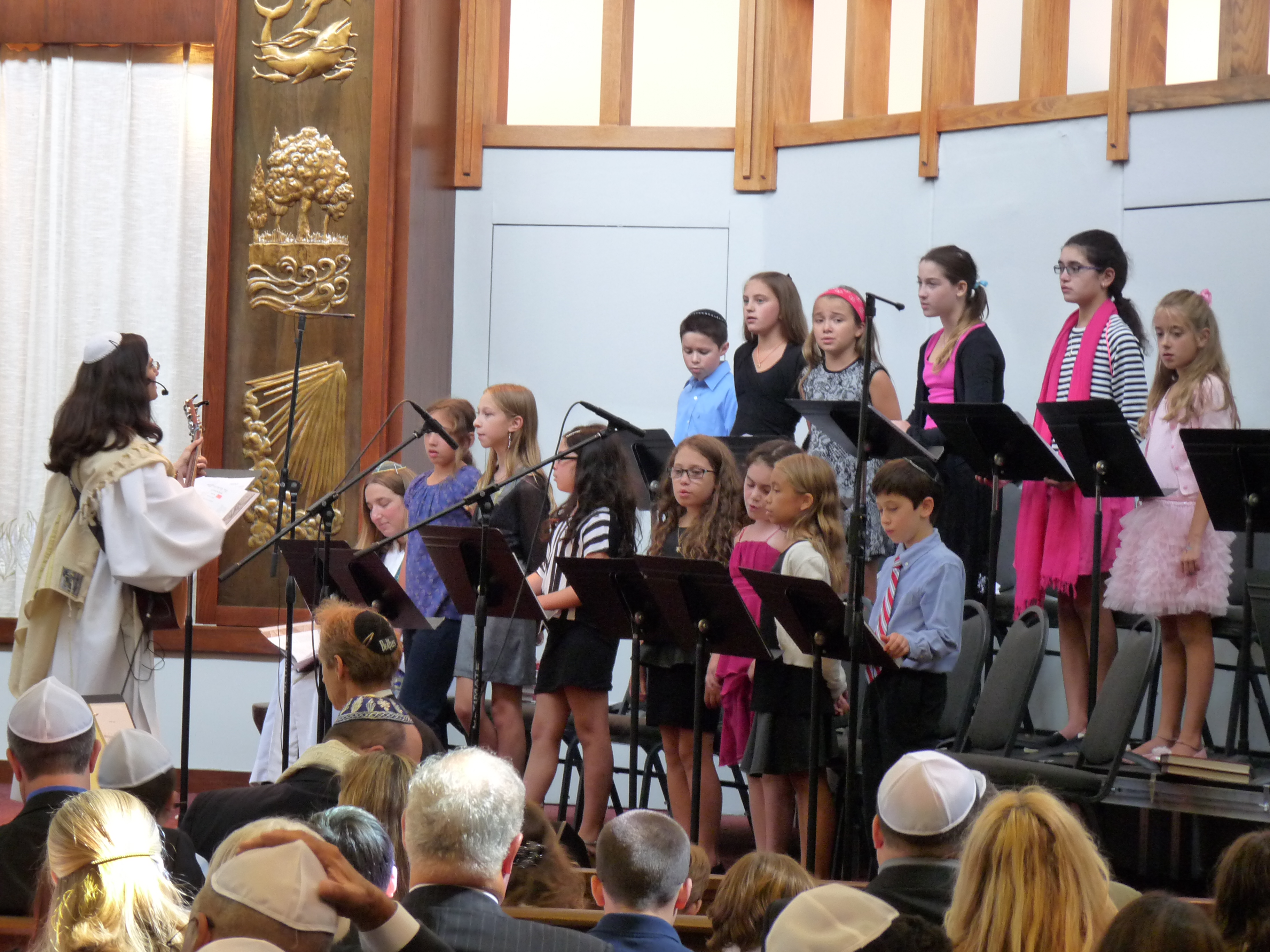 Each month, North Shore Synagogue holds a special family service, designed for Kindergarten to 6th graders, but accessible and open for all ages. The Junior Choir leads the congregation in song.
Families are, of course, welcome at all services and may especially enjoy our Shabbat Alive musical service.
Family Shabbat is held the second Friday night at 7:30pm of most months from September to May. Family Shabbat is for all congregants on those Fridays. We frequently hold Shabbat dinners prior to Family Shabbat services. Check the calendar to confirm.