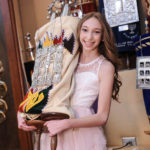 Prepare your child for their Bar Mitzvah or Bat Mitzvah at North Shore Synagogue!  Our new program is an exciting alternative to Bar Mitzvah and Bat Mitzvah tutors at similar pricing. Check out our new affordable Religious School plan at North Shore Synagogue for families with eligible students entering 3rd, 4th and/or 5th grade for the 2019–2020 school year.
Our beautiful sanctuary. Our incredible clergy. Our engaging religious school. Our warm community. One-on-one Bar and Bat Mitzvah preparation with our rabbi and cantor. With pricing like stand-alone rabbinic and tutoring preparation services!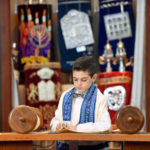 Contact Jacquelynn Golub at 516-921-2282 or by email for more details
Check out our Religious School membership:
Membership dues of $450 ( July 1, 2019–June 30, 2020 and every year thereafter, as long as your child remains continuously enrolled in religious school.)

Religious School $995 plus supply and youth group fee of $125 per student

Bar Mitzvah/Bat Mitzvah Preparation Fee $1,200 per student (payable in four $300 installments beginning in 3rd grade)

Bat Mitzvah/Bar Mitzvah Service Fee $1,200 per student (payable in three $400 installments beginning in 4th grade)
Bat Mitzvah and Bar Mitzvah Students Get More Here
No building fund or thousands of dollars in dues to pay

One day a week religious school program

Flexible class schedule, many days offered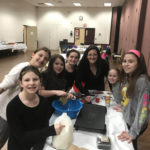 One-on-one Bar Mitzvah and Bat Mitzvah lessons, training and preparation with our cantor and rabbi

Have your Bar, Bat, B'nai or B'not MItzvah in our b

eautiful sanctuary!

Beautifully renovated ballroom

Warm, welcoming clergy and congregation

Youth Group membership included in Religious School fee

North Shore Synagogue is a Reform Jewish congregation with a tradition of excellent in education
Other membership options available with 50% first year and 25% second year discounts for new members and reduced dues for seniors and young members!
Call today for more information!